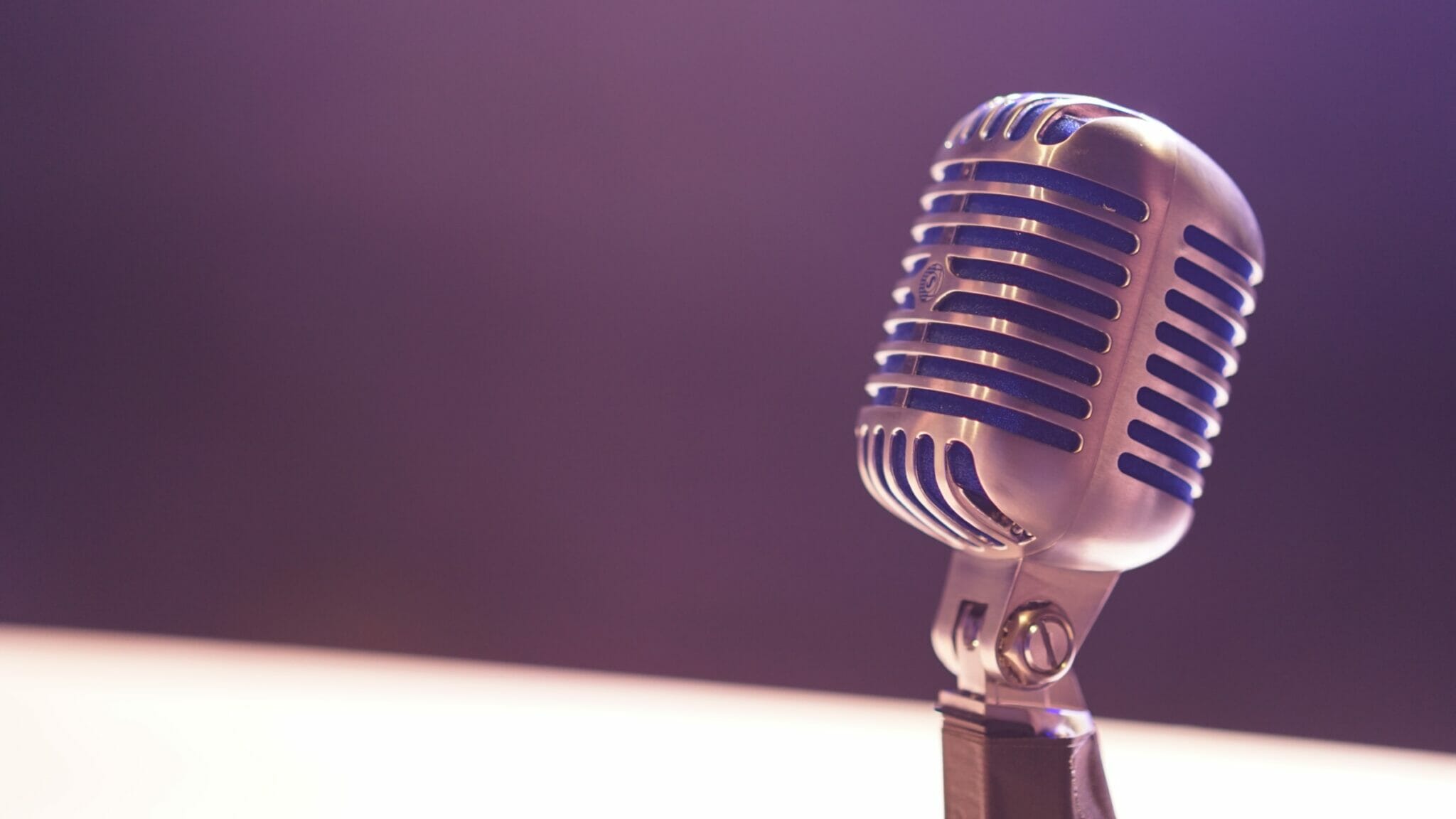 Celebrity Voice Match Demos
Looking for a particular celebrity voice match or likeness? Check out my celebrity voice match demos below to hear just some of my favorite voice impressions.
Jeff Goldblum – Quirky, intellectual, humorous, inquisitive character voice.  Whimsical, amusing, eccentric mature male.
Matthew McConaughey – Approachable, inspirational, warm, motivational voice.  Texas accent, thoughtful, sexy, country, relaxed character.
David Attenborough – Nature documentary voice.  Older British male, sophisticated, aged, calm and familiar narrator style.
Sam Elliott  – Deep, manly, Texas accent narration voice.  Blue collar attitude, grizzled, easy-going character.  Rugged, relatable and tough.
Barack Obama – Measured, presidential, uplifting, articulate and charismatic voice.  Historical figure voice.  Thoughtful, personable and iconic.
Liev Schreiber – Sports documentary narrator voice.  Intellectual, articulate, straight-forward.  Genuine and professional.
John Madden – Iconic football play-by-play voice.  Playful, jovial, folksy, excitable and enthusiastic.  Sports figure voice.
Jon Hamm – Articulate, white-collar, confident, and sophisticated professional voice.  Attractive, smooth, sophisticated characters.
Morgan Freeman – Voice of God, intellectual, dramatic, trustworthy, and motivational professional voice.  Inspirational narration, confident and soothing.
Paul Harvey – Old time radio, folksy, trustworthy, mature, believable, and pragmatic professional voice.
Liam Neeson – Masculine, confident, Irish accented voice.  Grizzled, intimidating, tough and serious action movie character.

Patrick Stewart – Noble, theatrical, mature British male voice.  Shakespearean styles, science fiction, superhero character.
Donald Sutherland – Thoughtful, soft, mature male voice.  Deep, intellectual, charming narration style.

Winston Churchill – Authoritative, decisive, historical figure voice. Retro sound, can be adjusted for accuracy or clarity of diction.
Arnold Schwarzenegger – Powerful, strong, bold attitude and manly voice.  Exaggerated and over-the-top characters.  Austrian accent, action movie voice. 

Christopher Walken – Quirky, off-beat character voice.  Enthusiastic, wacky, amusing and creepy.  Forceful and cool older male voice.
Jerry Seinfeld – Iconic stand-up comedian voice.  Excitable, animated, New Yorker.  Observational, humorous, funny character.
David Letterman – Funny, playful, iconic late night talk show host voice.  Quirky, silly, and humorous top ten list character.  
Gary Sinise – Articulate, respectful, patriotic narration voice.  Military related characters.  Honorable and commanding, believable and mature male voice.
Donald Trump – Aggressive, authoritative, antagonistic historic voice.  Edgy and forceful, excitable and exaggerated presidential character.
Dwayne 'The Rock' Johnson – Heroic, deep, athletic, masculine voice.  Pompous, cocky, tough, arrogant characters.
Will Lyman – Deep, articulate, professional and informative narration.  Deadpan, flat, measured approach.
Michael Douglas – White collar, gritty, self-absorbed characters.  Narration featuring aged male voice, slightly raspy, mature and measured.
Ian McShane – Gruff, grizzled, intimidating characters.  Mature British voice, authority, aggressive and ominous.  Western characters, medieval and fantasy characters.
Richard Dreyfus – Friendly and relatable mature male narrator.  Mid-range, authentic, engaging storyteller.
Published on Jul 22 2019
Categories: Barack Obama, Celebrity Impression, Christopher Walken, David Attenborough, David Letterman, Donald Sutherland, Donald Trump, Dwayne The Rock Johnson, Gary Sinise, Ian McShane, Jeff Goldblum, Jon Hamm, Liam Neeson, Liev Schreiber, Michael Douglas, News, Richard Dreyfus, Sam Elliott, Will Lyman, Winston Churchill
Tags: Barack Obama impression, Celebrity impersonation, celebrity impressionist, celebrity voice matches, Christopher Walken, impersonator, Jeff Goldblum impression, Sam Elliott impression, soundalike, voice matching